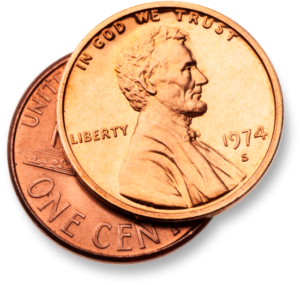 We waited an hour for our daughter to visit with Santa the other night. The queue filled with families emphasized the stress of the season. Overheated parents holding piles of coats. Eager children fidgeting in their holiday outfits; taffeta dresses and patent leather shoes, glittering shirts, matching pajama sets. An endless procession of anticipation waiting to visit St. Nick.
As we neared the front of the line, my daughter had eyes only for Santa. She gazed at him awestruck, grabbed my hand and said, "I get so nervous to speak to him."
She approached Santa, rehearsing her Christmas list in her mind. The photographer snapped a photo and like every parent, my husband and I beamed with joy in the moment. Because it's these moments that make the holiday. It's these moments that I wish I could bottle and distribute to the masses. And I ponder why is it so difficult to sustain them?  I called it the fresh paint smell in a previous blog.
There comes a moment every December when I look at the calendar and become frantic. There's an endless list of tasks to complete before year end. Shopping, holiday celebrations, sales calls, meet n greets, presentations, final reports, planning for the year ahead, buying presents, wrapping presents, shipping presents, baking. What should be joyful, even spending time with friends, can feel overwhelming.
In these flashes of overwhelm, I have to stop and breathe and remind myself to be grateful and to focus on others. My takeaway for 2019 is this: I've realized that when I become stressed and inundated in the day to day, my thoughts are selfish. My needs. My schedule. My agenda. Me.  Yet when I focus on how to help others, the tension goes away. This is the space I cherish. This is the space I mean to live in; to focus on others and impact their day.  Even the most random act can leave an impression.
This year while traveling, I had an experience that I try to keep close to mind. During a hotel stay, I requested more towels from housekeeping by leaving a gratuity and writing a brief note.
"More towels please. Make it a great day."
The response has forever shifted my viewpoint.  Although I never crossed paths with the housekeeping staff, the colossal tower of towels left in response was astounding. The impact of the gratuity was overwhelming. It was as if my monetary request had gifted the world to this individual.  The response was the following:
"Thank you so much. Have a blessed day."
You could feel the appreciation from the note.
It made me realize unintentional random actions can be perceived as actions of greatness.  It emphasized how we all place different values on money, time, and space.  Five dollars to one person, could be viewed as a routine cup of coffee. Inconsequential. Nary a second thought. Yet, for some significant. Life changing to others.
I now carry a penny in every one of my coat pockets to remind myself of the moment. Somedays I'll randomly place my hand in my pocket and feel the penny, and it centers me. It prompts me step back and observe my surroundings; to be present in the moment. To feel grateful for all I have. It was a penny I felt in my pocket while my daughter sat on Santa's lap.
Other days, when I feel the penny in my pocket, I'll toss it on the ground hopeful the person who finds it, will feel as if their day has turned for the better.
My wish for you throughout the season, is to experience wonder in a random moment. Step back and look at your team, your space, your family.  My wish for you is to find a penny, that keep it in your pocket and randomly come across it during a hectic day.
May you find endless joy and wonder this holiday season and prosperity in the new year.