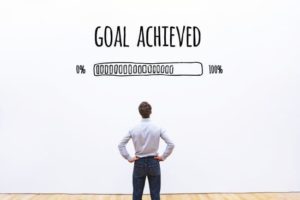 Valentine's has passed. The shortest month of the year is coming to an end.  Every day we are closer to Winter's end and the days grow longer with additional sunlight. Green decorations, anticipation for Spring and thoughts of March Madness are on the horizon.  We've stopped greeting each other with "Happy New Year."  Yet……..have you made any strides on your resolution or Q1 goals?  Are you implementing?  Or, has the adrenaline rush for a magnificent 2020 tapered as daily routines absorb your attention? Have priorities shifted? What are you doing to keep momentum?
Do you find planning and talking about goals intriguing?  Get excited talking about the future and what it could be. You can feel the heartbeat accelerate. Envision the dream.  Yet implementation falls short? Is it only the resolution?  Or is there a pattern to the lack of follow through?
I recently spoke at the Corn Belt Seed Conference in Indianapolis, and the focus for the event was client engagement, customer service and the member care they provide to their suppliers, vendors, and teams. Agriculture – the industry that feeds and sustains the world's population is focused on customer service. Goals to impact the client experience. Goals to leave a thumb print, cultivate teams, and differentiate a field typically not associated with hospitality. Client engagement is truly transcending all industries.
Drinking by fire hydrant, there was a multitude of information presented to these attendees.  Suggestions from myself and other industry professionals on what they could implement with their teams; their own "conference resolutions."  I challenged the attendees to take out their phones and plan a cascade. To schedule in that moment, a team meeting and at that meeting to plan how to implement. Because, when we attend an event, we can become infused with excitement.  We drink the "kool-aid" and we're sparked, inspired, on fire. We find genius in simplistic thoughts.  "A-ha!  That's how it's done!" But, when we return to our regular environment, the spark fades to a glowing ember. Normal routines and business operations take priority.
I call this The Fresh Paint Smell. You paint a room.  It's clean and organized. You can smell the fresh paint. You love it. You feel the happiness when you walk in. Two days later, it's still a fresh room, but the new paint smell has faded and the excitement of it has passed. Over a week or so, it's the room we love, but the newness is fading. A month or so passes, and it's just another room in the house.
How do we sustain momentum?  How do we increase our resolve?  What makes one person or business succeed, where another fails to take the first step? We need to look to the emotional investment.  In truth our emotions hold the key to it all.  So, this blog will provide insights into how our momentum is impacted. In March, we'll reveal insights into HOW to sustain it.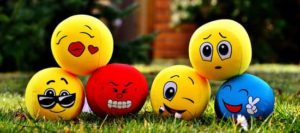 EMOTIONS
Keep in mind that client engagement is all about emotions. We talk about our experiences because there's an emotion attached to it. We live reactively.  We observe and an emotion follows.  We get excited. Angry. Happy. Motivated.  But to act on it, here is why it's a challenge.
As human beings, we are unable to sustain a positive or negative emotion for an extended period of time. The elation we initially feel when we receive the praise, the achievement, the inspiration – cannot be replicated.  Same for the frustration, the anger, the adrenaline rush. We can reflect and feel a similar emotion, but not the initial emotional experience.
In a study, published in the journal Motivation and Emotion, it timed emotions and how long they last.
"Sadness is the longest lasting of all emotions taking on average 120 hours to pass.
Hatred is the second most enduring emotion followed by joy which lasts an average of 35 hours.
Guilt lingers longer than the hot burn of shame; and fear tends to pass fairly quickly compared to anxiety which generally lasts much longer.
The stay-around power of sadness is likely due to its tendency to be associated with events that have a major long-term impact on people's lives, such as bereavement."
We observe. Have a thought to determine our feeling and then an emotional response.  Then we act or refrain from acting. Ever notice when implementing a goal, it's the emotional passivity that triggers the action or inaction?  Thoughts like:
"One brownie today is ok," or
"Skip the workout." 
"I'll reschedule that meeting with the team tomorrow."
"It's not like we need to shift our customer service overnight."
"Our competition isn't that far ahead."
These passive thoughts are laced with an underlying element of fear and complacency.  Yet dive deeper and it's a fear of change.  Fear is the emotion, disguised as complacency.  And frankly, I've never seen any business thrive with a mindset of "We've always done it this way." The craving we give in to, the complacent thought, becomes the goal we do not achieve.
Simplistically – it's building mindfulness. Changing our attitude and behaviors to take consistent action towards our goals.  Intrigued? Eager to learn more? Stay tuned for next month when I interview Superbowl champion & FitSpeed owner, Darcy Johnson on dedication, perseverance and achieving a goal mindset.